Aditek Design & Printing is a full service printing bureau. Whether you need 1, 2, 200,000 copies or more, small or large format, flyers or signs, we can design and print almost anything.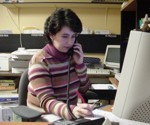 Aditek Web Publishing provides web services from your domain name registration to the design of your website and marketing strategies.
Aditek supports community events in Ottawa.
For more information about our company please feel free to browse our web site.
Thank you for visiting us on the Web. Hope to see you soon.